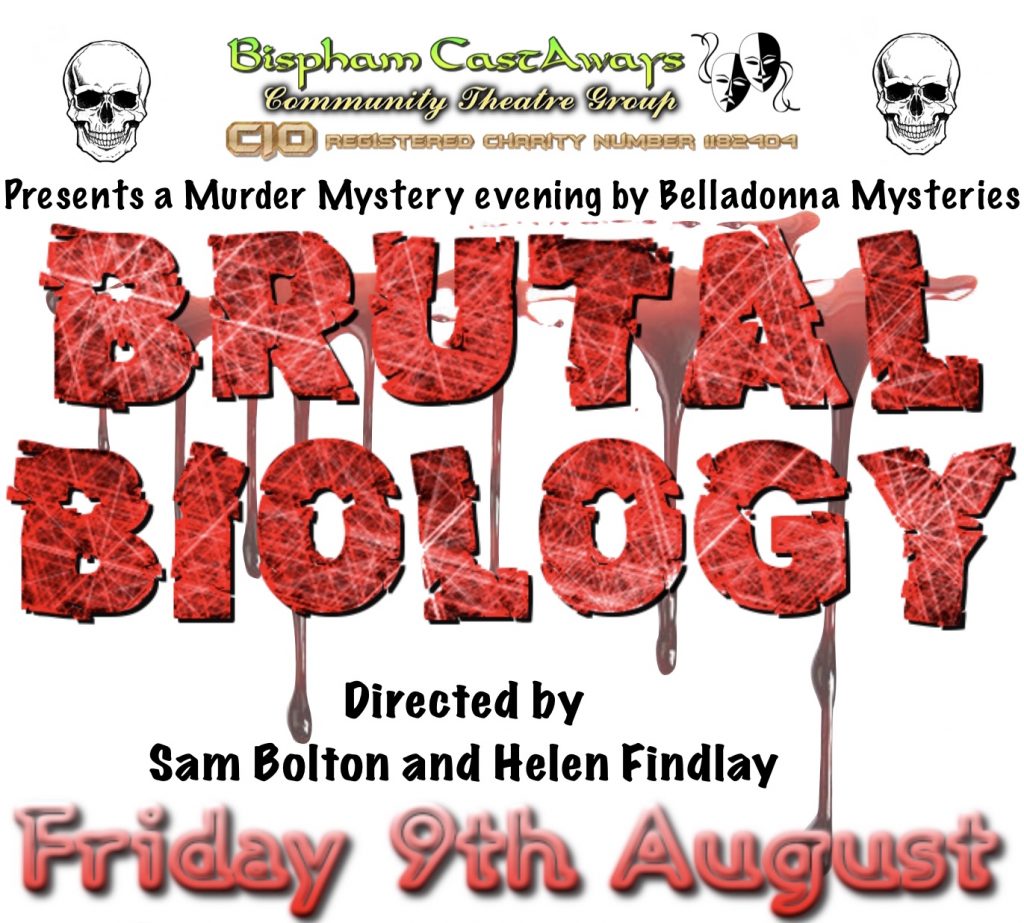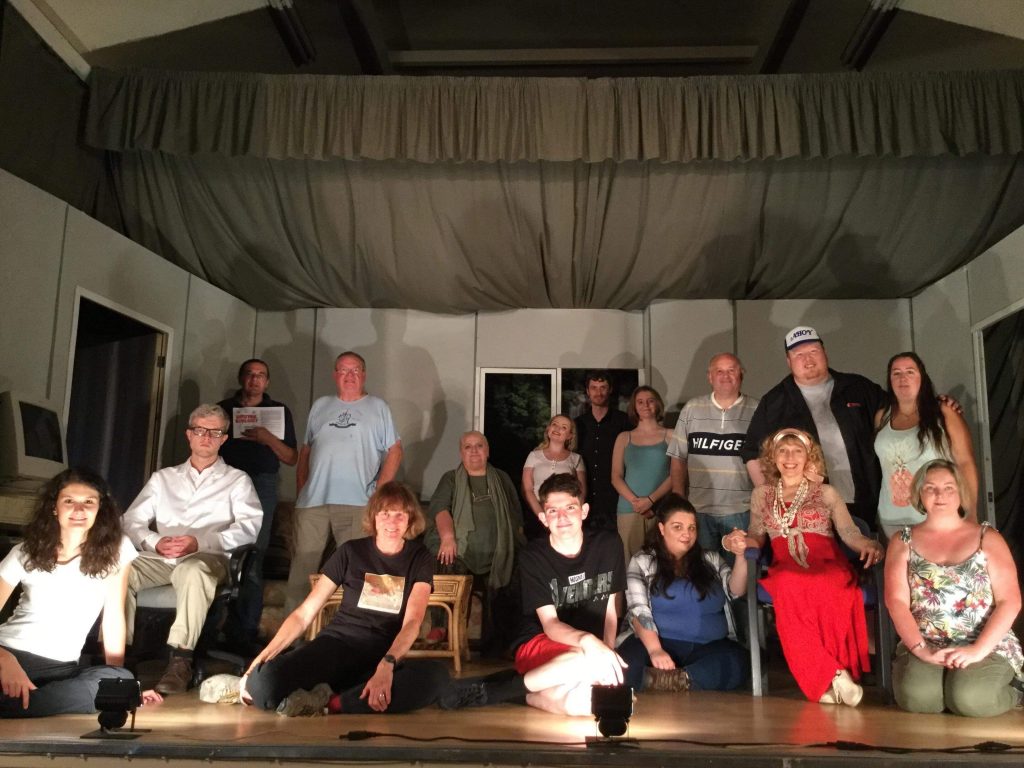 Tickets sold out two weeks in advance of the first show so, with help from a fortuitous phone call from Poulton Rotary Club, a second date was added. This murder mystery set on the equatorial islands of Palmyra Atoll follows the exploits of a rather crazy group of biologists, diving expert, photographer and a psychic medium with a dead captain spirit guide! Both performances were great murderous, fun-filled evenings for both audience, cast and crew alike. Plus the hotpot supper was pretty good too ?
The first performance saw a stunning debut for new CastAways members Sharon Sinclair and a welcome return to the stage for David McChrystal and Wilson Midgley. Our sound, light and set crew produced our most intricate setup to date, investing in technology to create sunsets, storms with lightening, sunrise and a realistic looking tropical waterfall backdrop, to mention just a few things. The NODA review was also very complimentary, which can be downloaded below.
The second performance ran technically even better than the first… except for the impromptu test of the hall's new smoke alarm system when poor Professor Olive Ordure was gassed at the end of Act Two! Our guests from Poulton Rotary Club got into the spirit of things by dressing up in Hawaiian shirts and floral leis, admirably grilling the suspects. With Sam Bolton back at university, Colin Sinclair stepped in to play the cloaked figure and murder the poor victims and Suzanne McEachran helped out as prompt. It was a great night, topped off by the presentation of a cheque to Sue Hope from the President of Poulton Rotary Club as a donation to the charity.
Programme
---