All pictures courtesy of www.kre8photographic.co.uk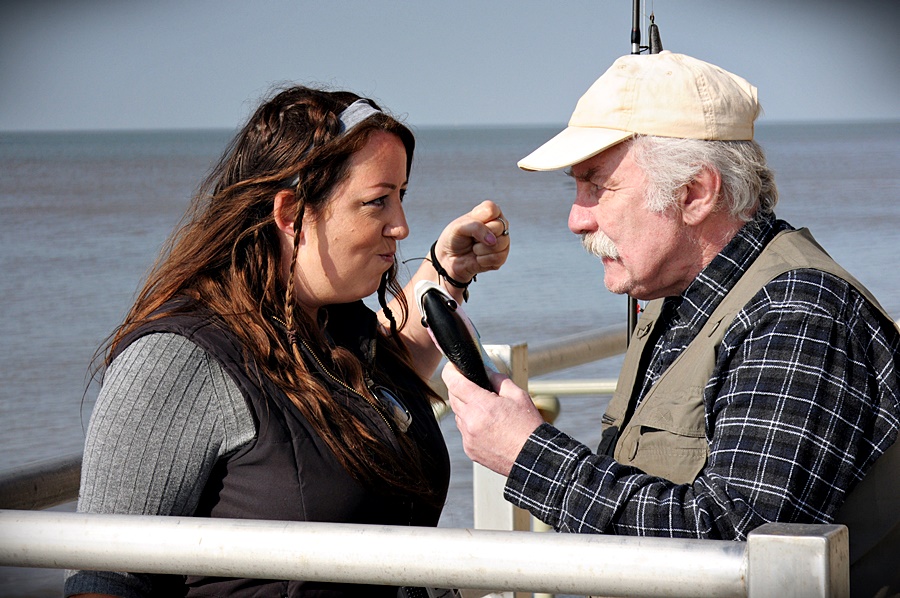 April 2022 saw the first production of an interactive murder mystery at Holy Family RC Church Hall. it was another first for Bispham CastAways with them performing the whodunnit over two nights on Friday the 8th and Saturday the 9th of April. Set on the private cruise ship The Last Leg, a collection of dodgy characters, all of whom were linked in a variety of ways, set sail towards Hatchet Isle and a descent into murder! Only three staff made the trip; the newly appointed Captain, Heather Headman, her disgruntled underling, Chief Mate Babs Bosun, and the barman/cook Stefan Shade. Taking the cruise, the staff only expected three passengers but six turned up! First the Fisher family; Ex-judge Frieda, husband Frank who just wants to fish, and troubled daughter Freya. Then two biologists who have to do some surveying work on Hatchet Isle; Dr Gabby Garrul and Miss Lily Little… turns out they both have dark secrets. Finally, the owner of the cruise ship and a very dodgy "businessman", Victor Viceroy. As their secrets, links to each other and general bad behaviour became clear multiple murders using a variety of methods occurred.
The audiences had a great time over the two nights, taking part with great gusto in grilling the suspects. There were laughs, gasps and ovations! They enjoyed a fabulous hot pot supper and groaned along when the answers to the Sweets and Chocolate quiz were revealed. When the killer finally revealed themselves during the final lineup, there were a lot of "I told you so's" going around. The unanimous agreement from everyone was that Cruise of Carnage was a thoroughly entertaining evening!