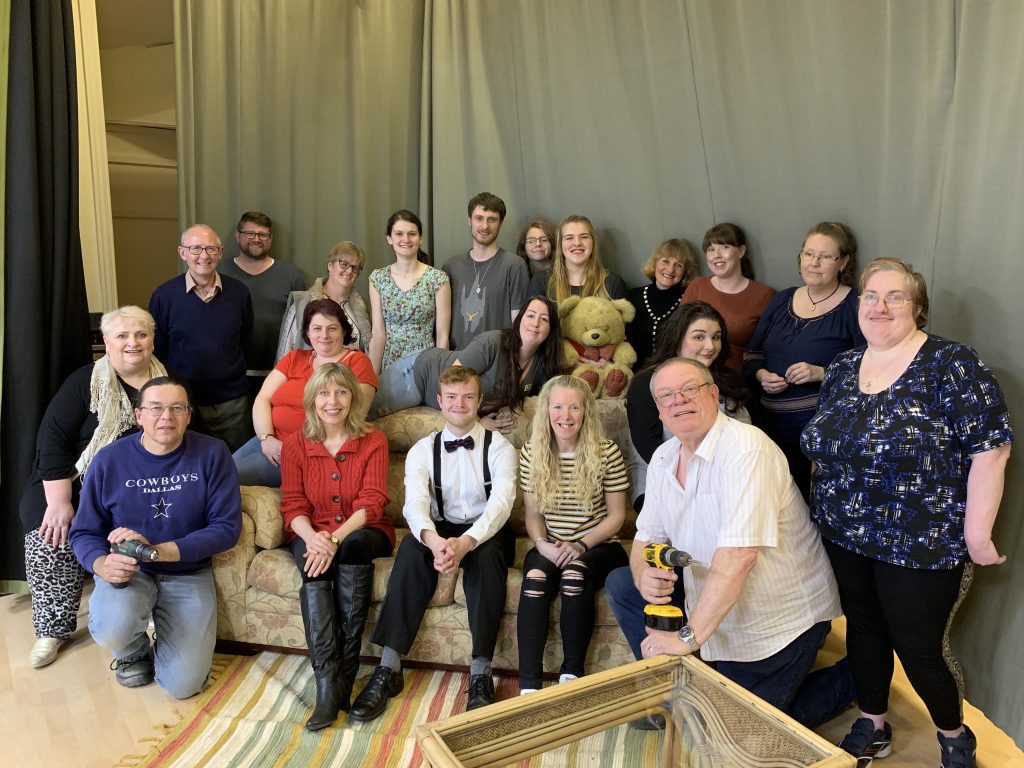 Welcome to Bispham CastAways – Community Theatre Group!
We are a local Blackpool Charity (CIO, Registered Charity Number 1182404) whose purpose is to promote community participation in theatre. We believe that everyone has a right to express themselves creatively and that doing so can help people in many different ways. Take a look at our mission for more information.
As an amateur dramatics group based in Bispham, Blackpool at the Bispham United Reformed Church Hall on Cavendish Road (FY2 9JR), we are a fun and supportive group that meets every Sunday from 6-9pm. If you are interested in acting, directing, script writing, backstage, sound, lighting, set design and build, props, wardrobe, makeup including special effects, front of house, marketing and promotion, or just want to meet a friendly group of creative people, then Bispham CastAways is the place for you! Just contact us for more information.