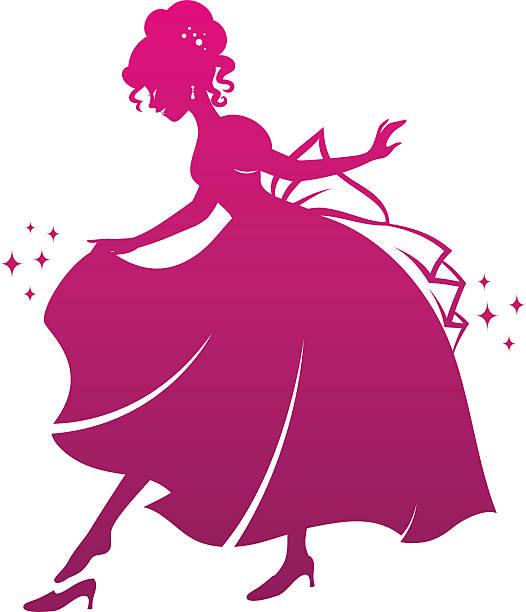 The traditional family pantomime came to Bispham CastAways for Christmas 2019! We met Cinders, downtrodden by her horrible stepmother, Devillia Hardup, and ridiculed by her extremely man-hungry, ugly stepsisters, Beryl and Cheryl. However, things changed for her during a trip to get firewood in the forest… love and magic was sure to follow. We all joined Cinderella and her friend Buttons as we cheered for Prince Charming to find his Princess. It was a fun-filled production full of singing, dancing, laughter and love!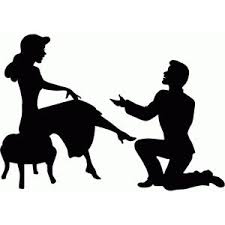 This was the first production ever directed by Katie Ashworth, who co-directed with Hayley Price, who was also directing her first pantomime! They did an absolutely fantastic job, despite some difficult circumstances that saw three original cast members pull out, along with three chorus members. Hayley herself took on the role of Fairy Godmother with two weeks remaining. The other two cast members who took over roles were Jennifer Maycock as Snatch, and Martin Thompson as Snitch, our comedy duo. All three did a superb job!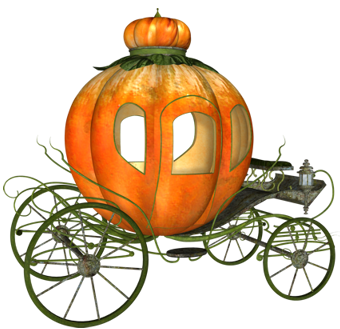 There were two performances; Friday night on the 13th and Saturday afternoon on the 14th of December 2019. Both audiences were amazing and the children brought up on stage each performance did a brilliant (and very cute job) helping cheer Buttons up by singing I Am The Music Man, with all the actions. There was nothing but praise from the audience for the beautiful and clever set, atmospheric lighting, superb acting and singing. The whole cast and crew loved the enthusiastic screaming, shouting, booing, laughing, oohing, ahhing and clapping that reverberated off the walls of the hall.
Pictures
Programme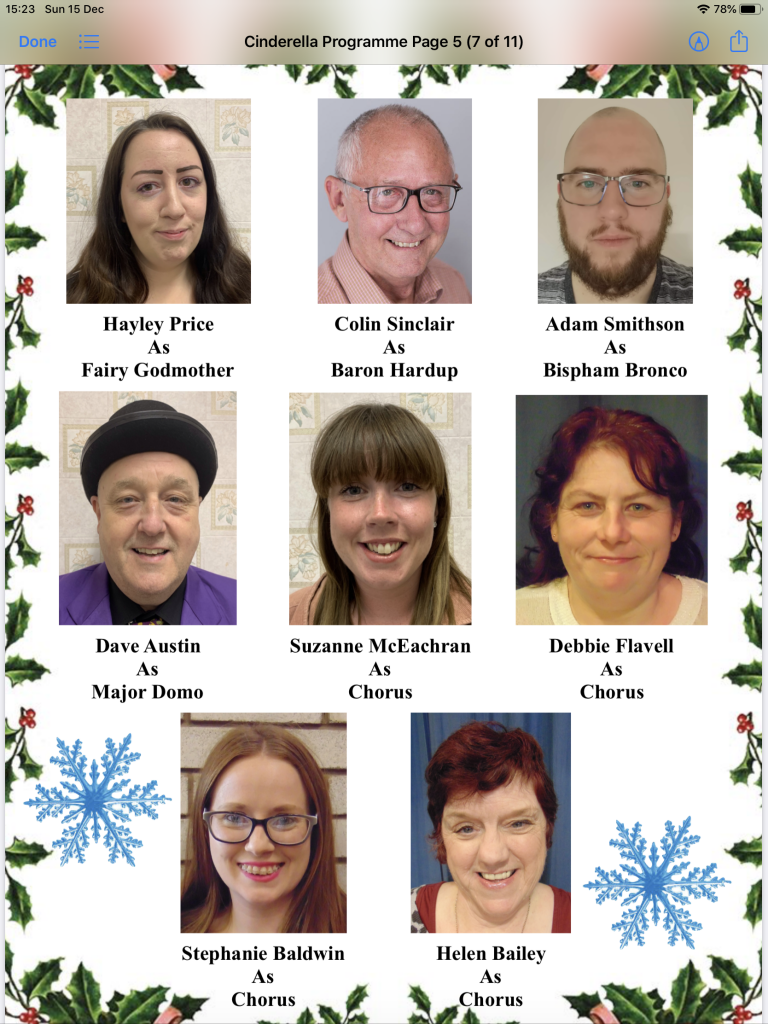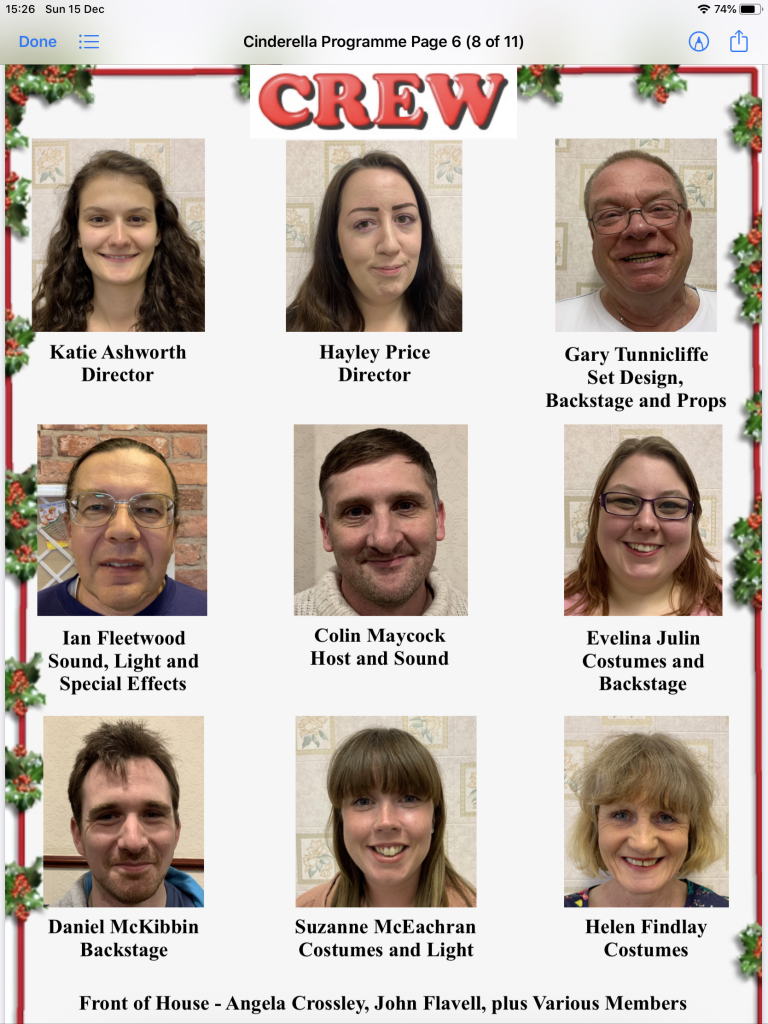 NODA Review
---