Hand delivered thank you ?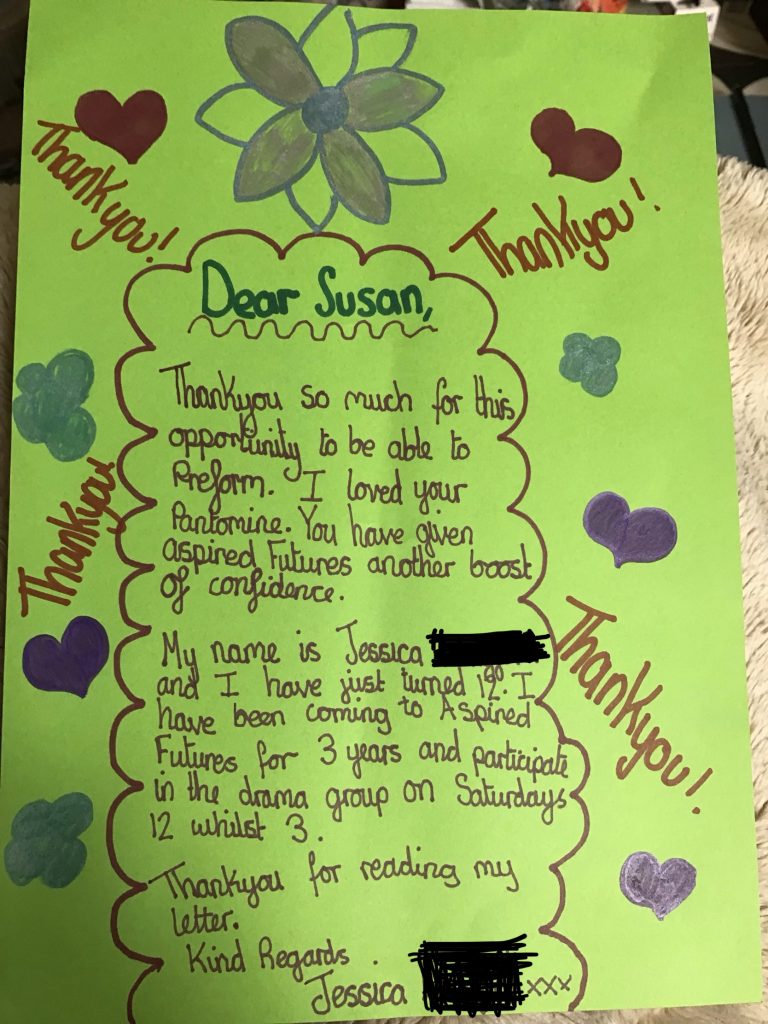 A lovely hand written thank you came through from one of the participants from Aspired Futures in A Christmas Cracker. Their poignant play about attitudes to homelessness and beautiful songs created a wonderful atmosphere and we are hoping to work with these remarkable young people and their staff and volunteers in the near future. Thank you for all your hard work!
For more information about Aspired Futures and their work please click here.